Events & Updates - Fall 2022
Division of Equity & Community Inclusion Events & Updates
Calendar of Events - Fall 2022
(click here to download pdf version of Fall 2022 calendar)
Welcome!
Get connected with the Division of Equity & Community Inclusion at San Francisco State University, where belonging, compassion, consciousness, and mattering are our community values. We invite you to our spaces, programs, and services intended to build community, create dialogue, improve campus climate, and explore the shared and unique experiences, stories, viewpoint, and heritages of our diverse student, staff, and faculty community.
Information, accommodations, and public disclaimer.
In Spring 2022, our events will be delivered on the Zoom platform and in person. Please see calendar listing for location/format details.
For additional information, or to request accommodations for an event you plan to attend, please contact the Division of Equity & Community Inclusion, email us at equity@sfsu.edu.  Due to the nature of public programming, please note that on rare occasions event content, locations, or dates/times are subject to change. Please contact us at the information listed above, or follow us on or IG/Twitter at @sfsuDECI.
Meet some of our amazing student assistants, volunteers, and staff below!*
The Division of Equity and Community Inclusion welcomes persons with disabilities and will provide reasonable accommodations upon request. If you would like reasonable accommodations for any of these events, please contact the Division Equity and Community Inclusion at equity@sfsu.edu as soon as possible so your request may be reviewed.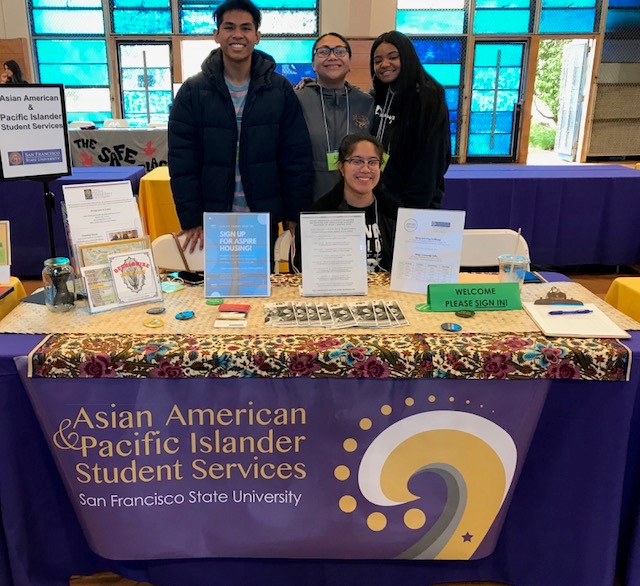 Asian American & Pacific Islander Student Services tabling with Peer Mentors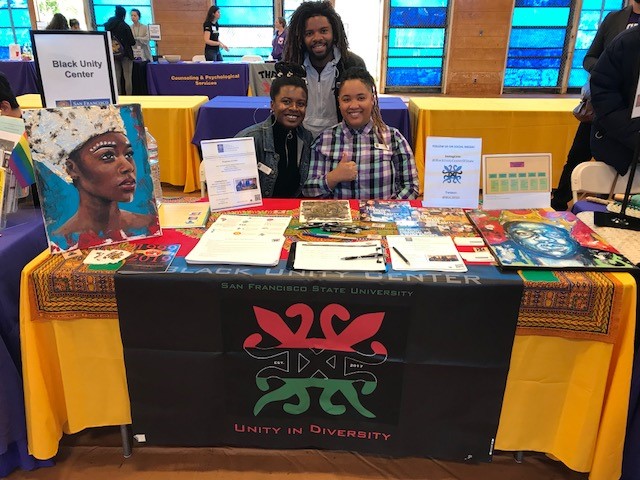 Black Unity Center staff tabling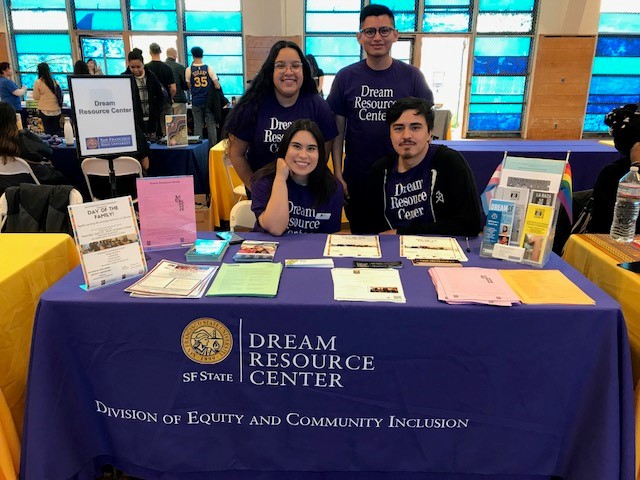 Dream Resource Center interns tabling